To access your billing details, click on your name or picture on the top right of the course website and click "My Account".

Then click "Billing"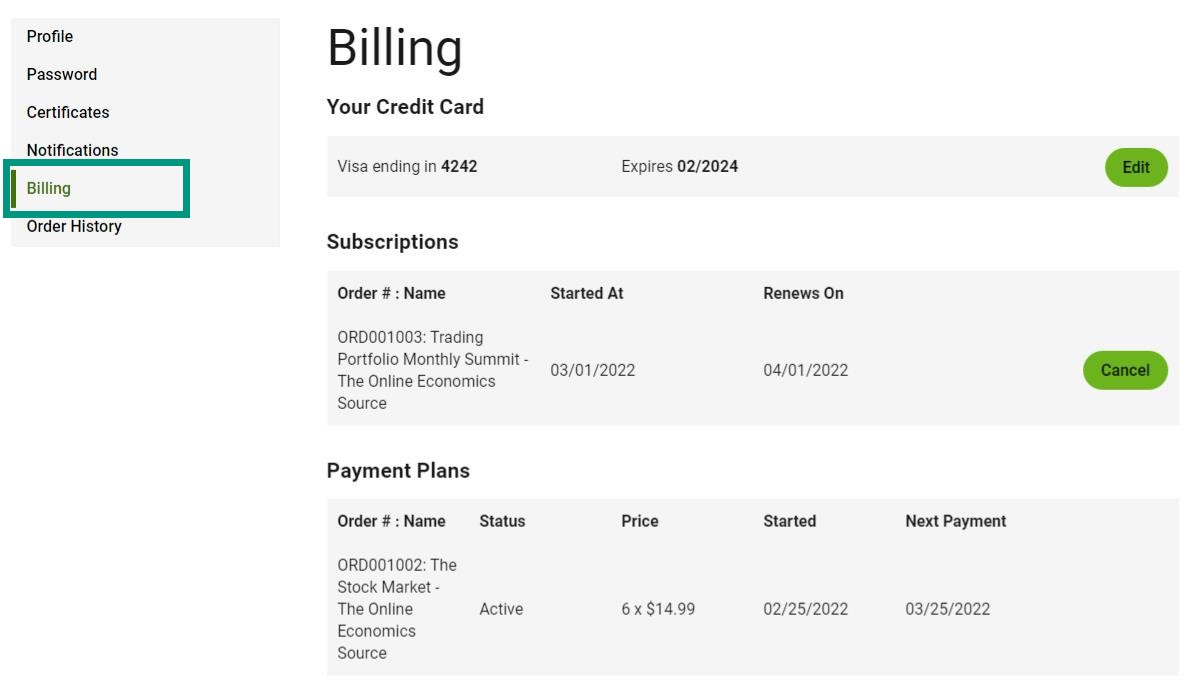 To edit your "Billing Information" or Card on File, click "Edit".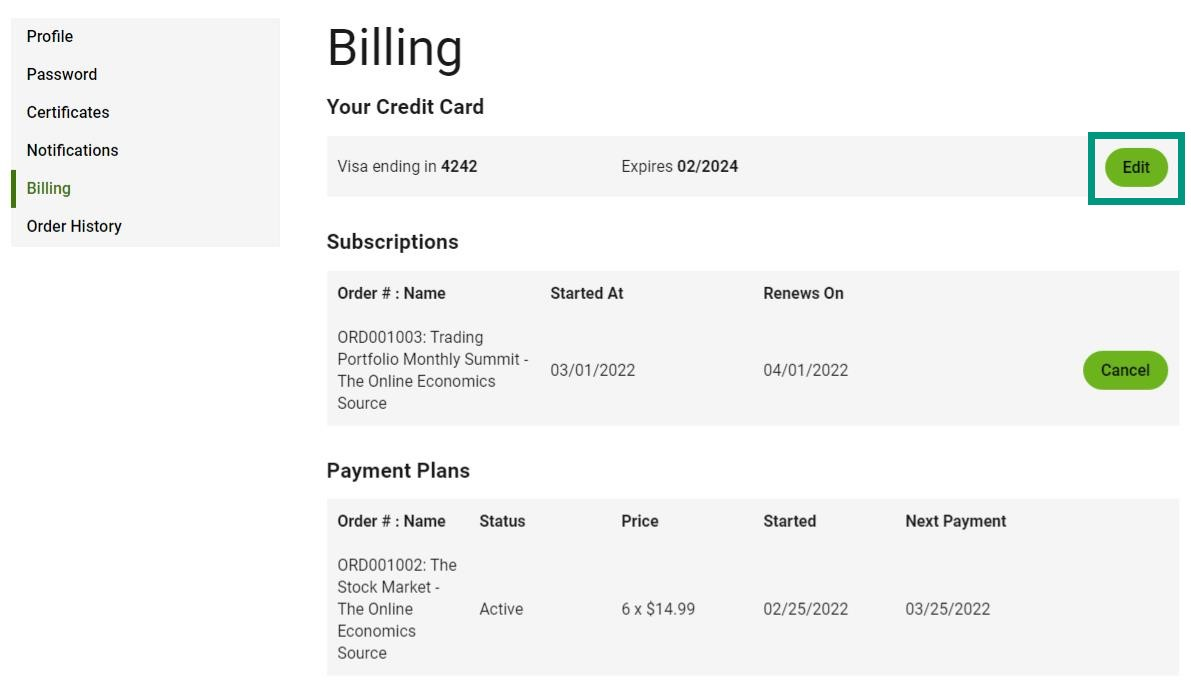 and then follow the steps to add or change your credit card on file.